MISSION STATEMENT OF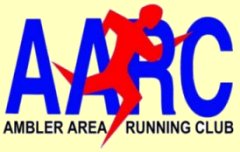 The purpose of the Ambler Area Running Club is to develop and promote local running and racing, to provide running-related information and social activities, and to enhance training opportunities in a supportive atmosphere for runners of all abilities. AARC provides these activities in a way that promotes the well-being of the community.
In addition to its annual Frostbite 5-Miler, summer 5K Race, weekly fun runs, and seasonal track workouts, AARC sponsors classes, group runs, safety programs, and clinics, and provides assistance to other non-profit community groups sponsoring runs and walks.