September 19, 2002
Fun Run
A little early darkness doesn't deter dedicated runners from their weekly run;
Fun Runs to continue starting at 6:15 (stretching at 6:00) as long as possible.
Runners encouraged to bring reflective vests, bands, or lights next week.

Runners give preference to Saturday morning Fun Runs when it gets too dark to
run on Thursday nights.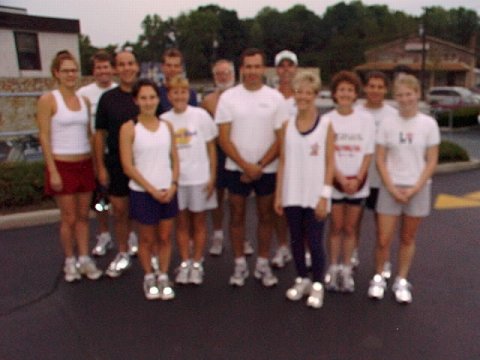 Left to Right: Elaine, Dave, Frank, Doug, Doug, Jon

Front Left to Right: Christine, Ali, Jim, Dana, Toby, Ira, Ann