(Stretching & Complaining start 15 minutes prior to Fun Run)
Monday
Tuesday
Wednesday
Thursday
Friday
Saturday
Sunday
Temple Ambler
6:30
North Wales Running Co.
6:30pm
Temple Ambler
6:30pm
Starbucks in Springhouse
8:30am

PLEASE WEAR REFLECTIVE VEST AND FLASHERS FOR EVENING FUN RUNS.
HEADLAMPS PREFERABLE ALSO.
Monday night Fun Runs have moved to Temple Ambler.
Saturday morning Fun Run starts at 8:30.
Saturday Dec. 13 Traveling Fun Run in Jenkintown.
Always check here and "News & Upcoming Events" for the latest schedule.

Monday December 29
The last Monday Fun Run of 2008 brings the return of Matt and we will cross our fingers that for 2009 he never sprains an ankle again. Happy New Year and best wishes to all of the fun run participants of 2008!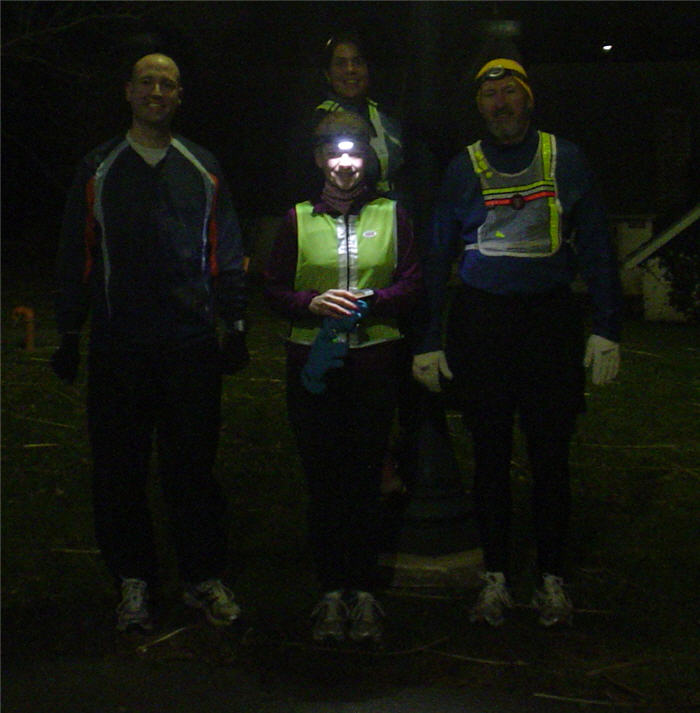 Back: Kerry
Front row: Matt, Carol, and Dick
BTC: Joe H.
Tuesday December 23
An excellent fun prediction run with fabulous prizes!! Thanks AARC for the Toys for Tots. We collected 4 and a half barrels.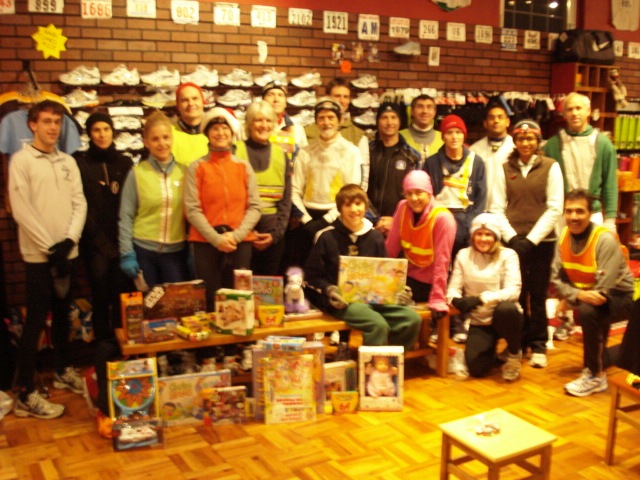 Front: James, Jean Marie, Megan and Dan
First Row standing: Kevin, Michele, Carol, Bonnie, Karin, Tom, Bob, Ailsa and Lakshmi
Back Row: Griff, Joe, Chris, Jim, Sandip and Dave
BTC: Scott
Monday December 22
The first Monday night fun run of winter with 22 degree weather brings Victoria and Jane out to run before the holidays.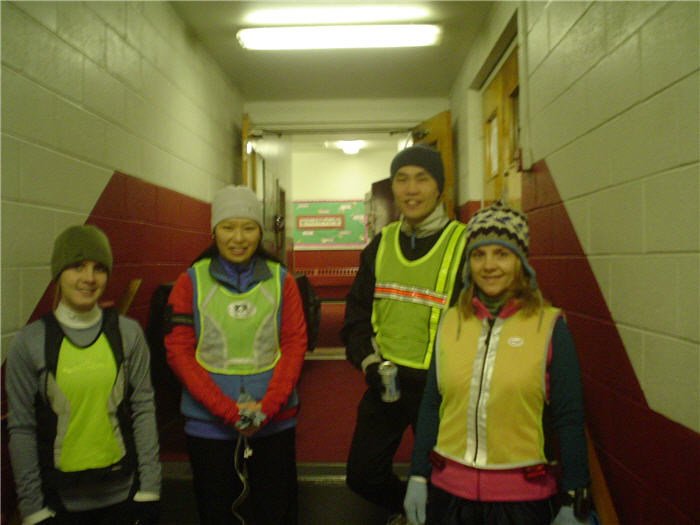 Left to Right: Victoria, Jane, Jack and Carol
BTC: Joe H.
Thursday December 18
On the last Thursday night fun run of 2008 the talk was of bailouts, house prices and cars. We wish Sandor a safe journey home to Hungary for the holidays and look forward to his return next year.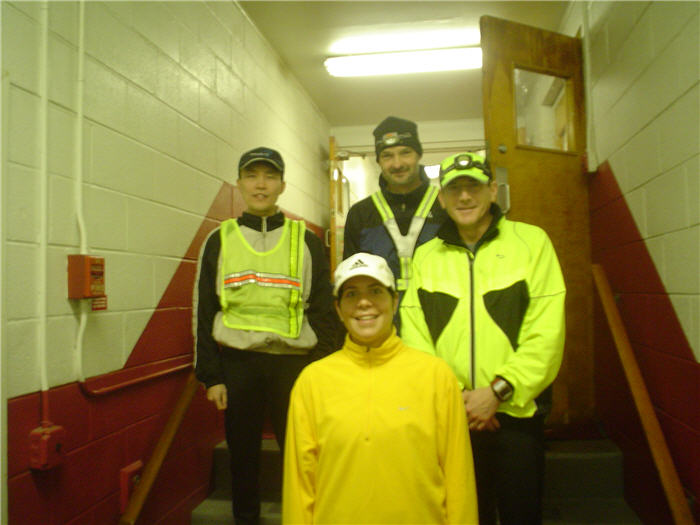 Clockwise: Jack, Sandor, Dave and Kerry Ann.
BTC: Joe H.
Tuesday, December 16
Great Fun in the snow …. Followed by a book signing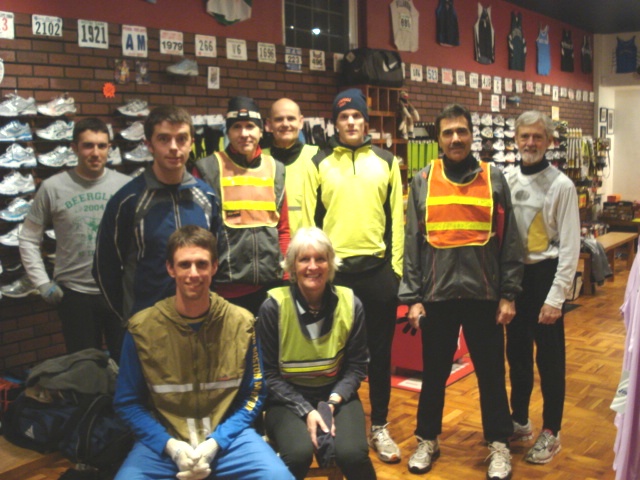 Seated: Chris and Karin
Standing: Mike, Mark, Joe, Griff, Chris (welcome!!), Dan and Tom
BTC: Scott
Arrived Late: Bonnie
On the treadmill running: Brett
Signing great books later: Mark Will-Weber
Monday, December 15
With one week until the Winter Solstice AARC welcomes new runner, Kerry, to run on an a weirdly warm night in December.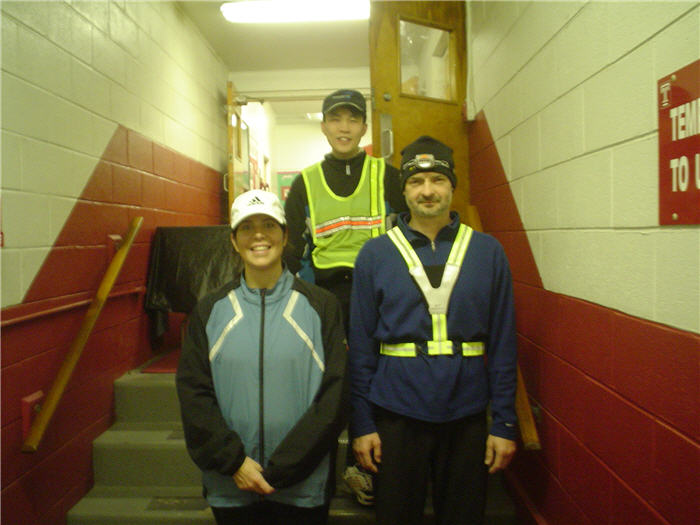 Left to Right: Kerry, Jack, and Sandor
BTC: Joe H.
Saturday, December 13
Traveling Fun Run travels to Jenkintown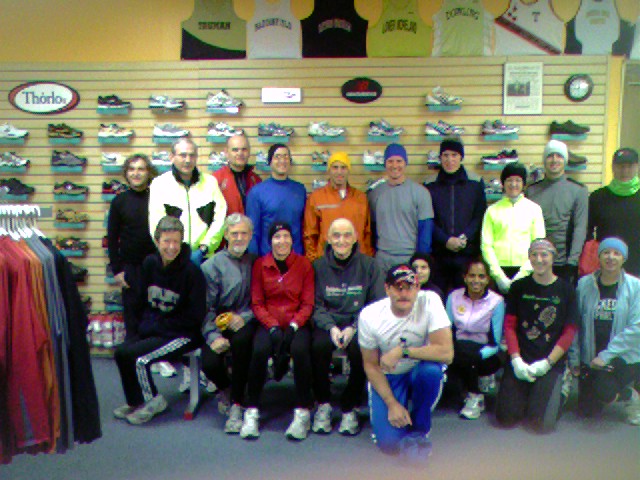 Tuesday, December 9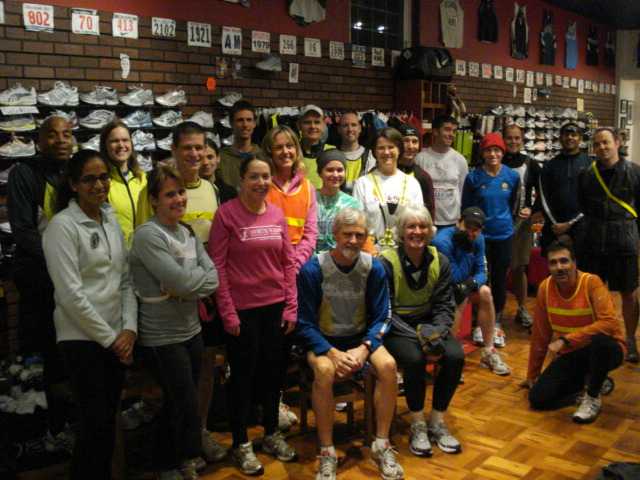 Front: L to R: Lakshmi, Megan, Carrie, Tom, Karin and Dan
Second Row:: Rich, Karen, Derrek, Chris, Jean Marie, Lindsey, Bonnie and Brett
Third Row: Michele, Chris, Griff, Matt, Bob, Mark, Ailsa, Andy, Sandip and Emanuel
Tuesday, December 2
Great turnout for the Fun Run.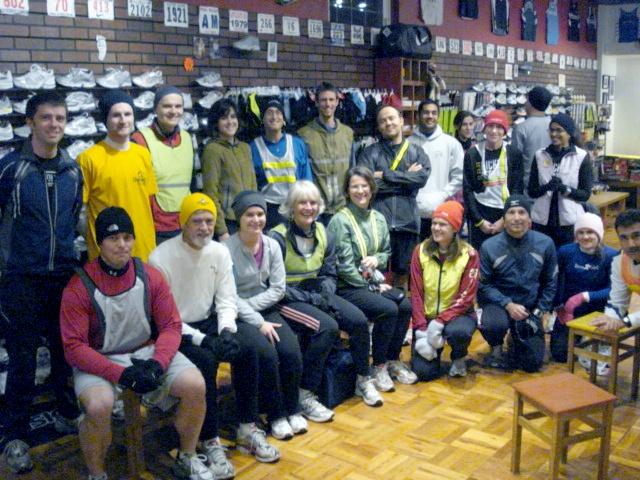 Front: Andy, Tom, Lindsey, Karin, Bonnie, Karen, Bob, Megan and Dan
Back: Mark, Jesse, Griff, Sarah (Superfeet), Ken, Chris, Emanuel, Sandip, Michele, Ailsa, Brett and Lakshmi
BTC: Scott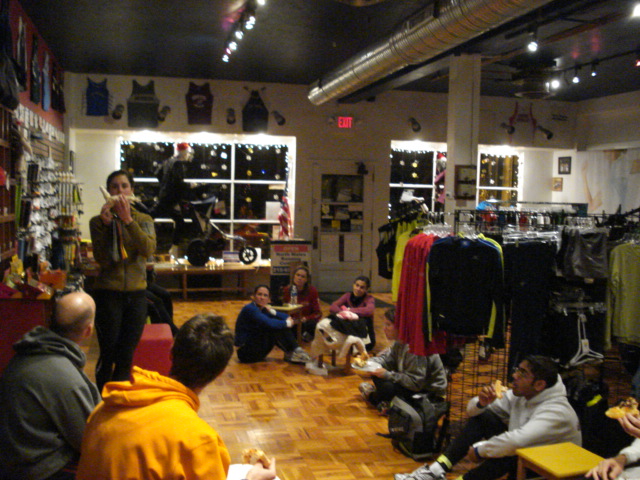 Thanks to Sarah for the expert advice and of course, the pizza.
Thanks to Marc for the tomato pie