Monday, December 27
How cold was it?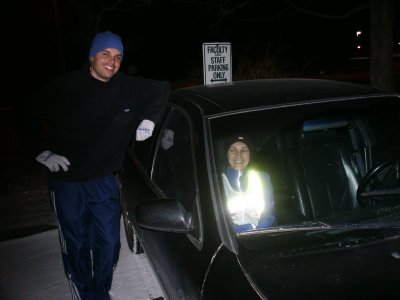 It was so cold that Christine wanted to stay in the car.
L-R: Tom, Christine Late: Tony BTC: Nathan

Thursday, December 23
Rain let up, just like the weather report said it would,
allowing runners to get in 5, 6, or 7 miles
and a post-run visit to the neighborhood Christmas Display.
.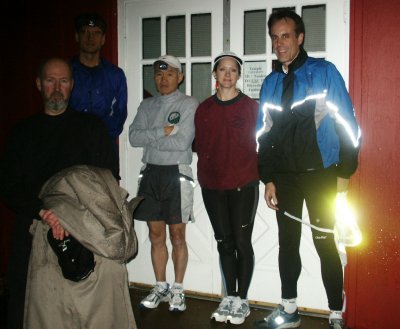 Dick, Andy, Tony, Dolly, and Alan

Monday, December 20
Last day of Fall, 2004: "Cool" temperatures don't deter local runners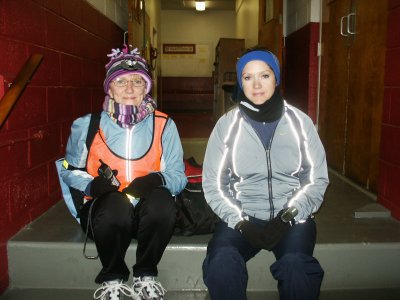 L-R: Ali, Dolly
BTC: Nathan
Catching up: Dick

Saturday, December 18
Starbucks + Run = Fun for Karen, Jim, Lynne, and Nathan (BTC)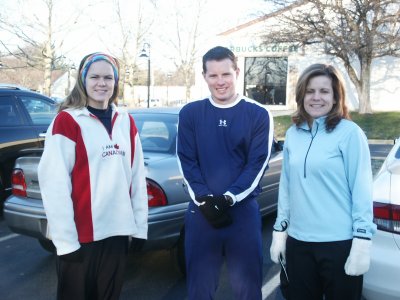 Thursday, December 16
Clockwise from top: Andy, Ali, Kim, Nathan, Tony, Ed
BTC: Karen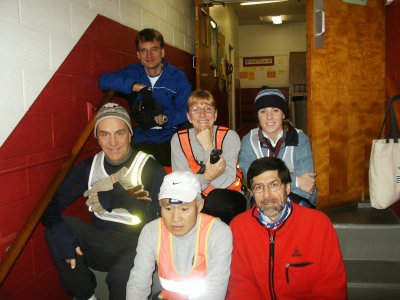 Click Here for Pix of the Post-Fun Run festivities
Saturday, December 11
Shouldn't we start getting royalties from Starbucks for Product Placement?
Welcome to AARC Fun Runs, Jim!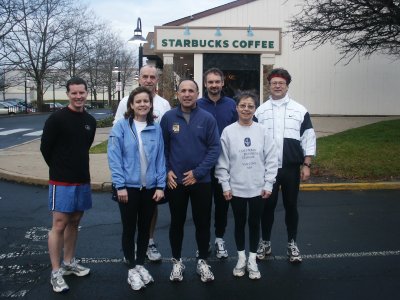 L-R: Jim, Lynne, Ed (!), Alan, Sandor, Elena, Roy
BTC: Nathan
Click on a picture below for a Fun Run Testimonial