Monday
Tuesday
Wednesday
Thursday
Friday
Saturday
Sunday
Temple Ambler
6:30pm
North Wales Running Company
6:30pm
Temple Ambler
6:30pm
Starbucks in Springhouse
8:30am
Saturday, December 23rd, 2006

Four runners and two walkers attempt to spell out "Merry Christmas" ???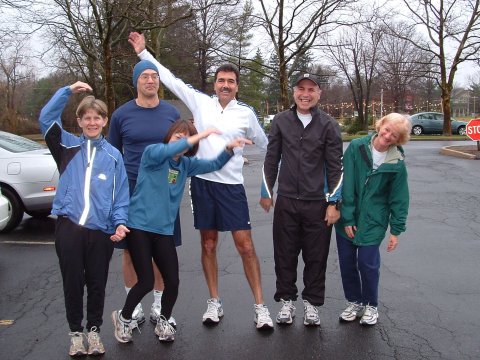 L-R: Linda, Dave, Sandy?, Dan, Alan, & Rita

BTC: Ali
Tuesday, December 19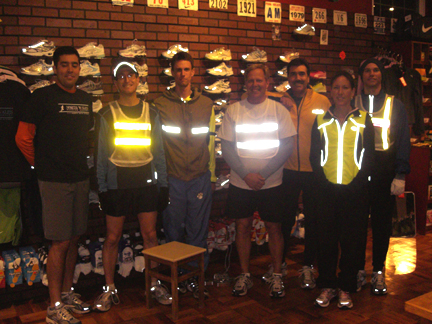 ScottKennyChrisJohnDanMaureenChris (did I get that right?)
BTC: Karen
FYI: next Taco Tuesday = January 9!!
Monday, December 11th

The big question: How many layers to wear?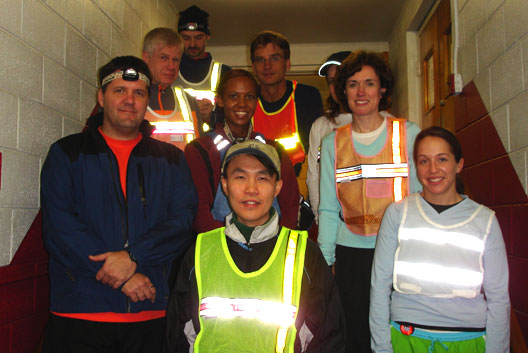 L-R: Rob, Mark, Sandor, Jack, Renay, Chippy,
Lynne (hiding), Diann, Big Stick Carrie
BTC: Mav
Saturday, December 9th

Inaugural Fun-Walk!
Linda & Mark wonder why they weren't told it was Hat Day


L-R: Alan, Rita, _____, Linda, Linda, Sandy, Dave, Mark, Sandor,
Alan, Charla, Dan, Steve
BTC: Ali
Thursday, December 7th

Another Cold December Evening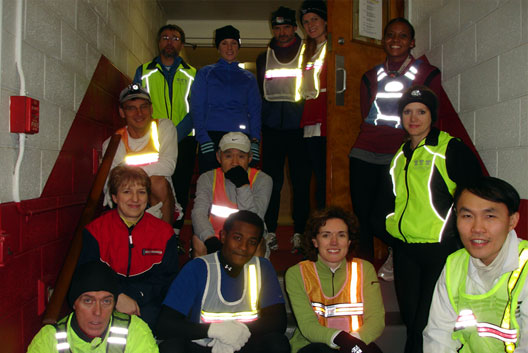 L-R: Joe, Anette, Chippy, Howard, Ashraf, Tony,
Kim, Sandor, Karen, Diann, Jack, Dolly, Renay
BTC: Mav
Tuesday, December 5th

Warming up the cold evening...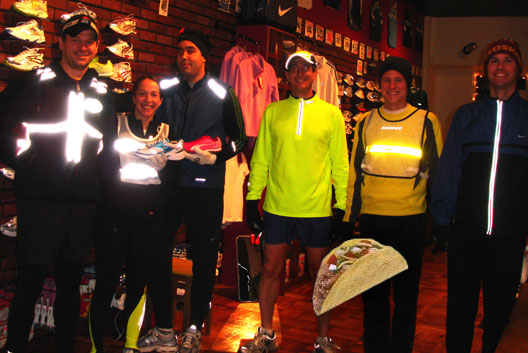 Attention! Yeah! You!

I know you like to run. I know you like tacos. So next week we put it all together.
Join us for the Taco Tuesday Night Run. After the run, we'll head over to TexMex for tacos.

What's in it for you? Well, i'll tell ya mister smarty pants.
How about 20% off all winter apparel to those who join us for the group run? How's that?
How about running at night? You like that, huh? Well, how about tacos with runners? You get the point.
I'll see you there, Mr. Nitpicky Taco Eating Runner Person. Now shut it.
Monday, December 4th

Brrr... winter settles in

L-R: Ed, Maverick, Sandor, Lisa, Renay, Chippy, Jack-Jack
BTC: Nathan
Monday, November 27th

Warm weather makes a brief return...
WELCOME ANNETTE!!!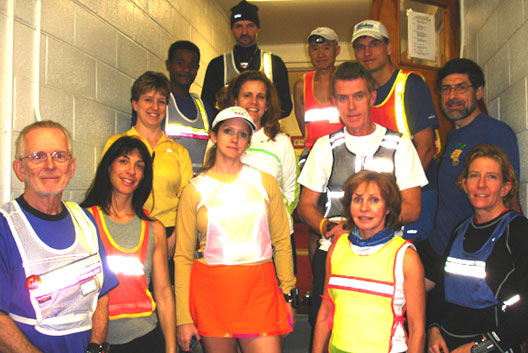 L-R: Ed, Lisa, Annette, Ashraf, Dolly, Lynne, Sandor,
Tony, Joanne, Joe, Chippy, Nathan, Marni
BTC: Maverick
Monday, November 27th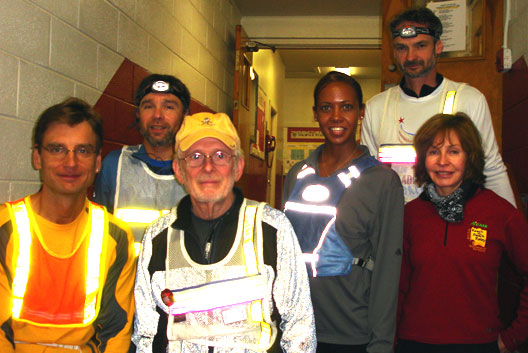 L-R: Chippy, Howard, Ed, Renay, Sandor, Joanne
BTC: Maverick
Saturday, November 25th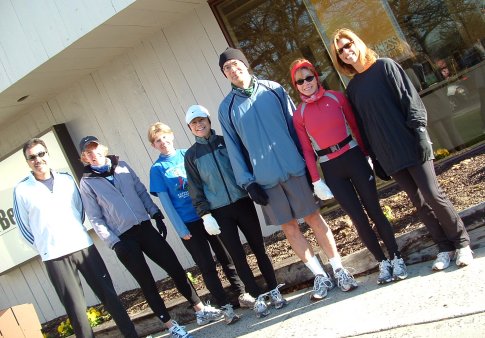 L-R: Dan, Marni, Linda, Sandy, Dave, Joanne, Denise
BTC: Ali
Click on a picture below for a Fun Run Testimonial